300 High St - PO Box 261

Silverton, Oregon 97381

503-873-4567

503-873-9414 (fax)

Email: silverelks@wavecable.com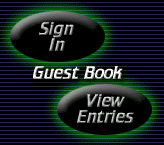 The last time we updated this site was: June 1, 2017
Visits to our site since we fired it up on May 7th 2001


Webmaster email address = cwdaimler@gmail.com

Exalted Ruler Larry Crivella

Hold Your Event at the Lodge!

If you are planning a special event, birthday, anniversary, wedding reception, think about having it at the lodge. The banquet area will hold up to 150 people comfortably with tables and chairs. The updated Special Events Packet is available by calling the lodge office. They can then put you in touch with the person who schedules all special events.

Remember the Elks Motto:

 The faults of our members we write upon the sand; their virtues upon the tablets of love and memory.


Making a point should never involve venting anger and inflicting hurt.

Edge

Is a Two Piece Band

Playing a Variety of Music!

June 2 - 7 to 10 pm

June 9 - 7 to 10 pm

June 16 - 7 to 10 pm

June 23 - 7 to 10 pm

June 30 - 7 to 10 pm

Happy Hour is 4 - 6 pm

for Well drinks, wine and beer.

Lobster Dinner!

Saturday - June 10th

Lobster $35 - Pork Chop $15

Tickets on sale now! Ends June 3rd!

Tickets will not be sold at the door!

Father's Day Breakfast!​

Sunday - June 18th!