300 High St - PO Box 261

Silverton, Oregon 97381

503-873-4567

503-873-9414 (fax)

Email: silverelks@wavecable.com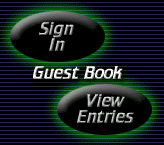 The last time we updated this site was: December 15, 2017
Visits to our site since we fired it up on May 7th 2001


Webmaster email address = cwdaimler@gmail.com

Exalted Ruler Larry Crivella

Hold Your Event at the Lodge!

If you are planning a special event, birthday, anniversary, wedding reception, think about having it at the lodge. The banquet area will hold up to 150 people comfortably with tables and chairs. The updated Special Events Packet is available by calling the lodge office. They can then put you in touch with the person who schedules all special events.

Remember the Elks Motto:

 The faults of our members we write upon the sand; their virtues upon the tablets of love and memory.


Making a point should never involves venting anger and inflicting hurt.

Help Wanted!

Lodge Bartender

Work Hours:  3:30pm to closing

(estimate 30-35 hours per week)

Work Days:  Tuesday thru Saturday

Wage:  $10.25 per hour

Start Date:  January 2, 2018

Call 503-873-4567 for an application.

Is there a Silverton Elks Lodge Member that would like to be the webmaster and design and manage this web site? If so, send an email to Cliff at cwdaimler@gmail.com. 

Silverton Community American Red Cross Blood Drive

Tuesday, January 2 from 9 am to 3 pm at the Lodge.

To Schedule an appointment contact Marissa Wyckoff: 503-779-1264 or marissa.wyckoff@redcross.org.